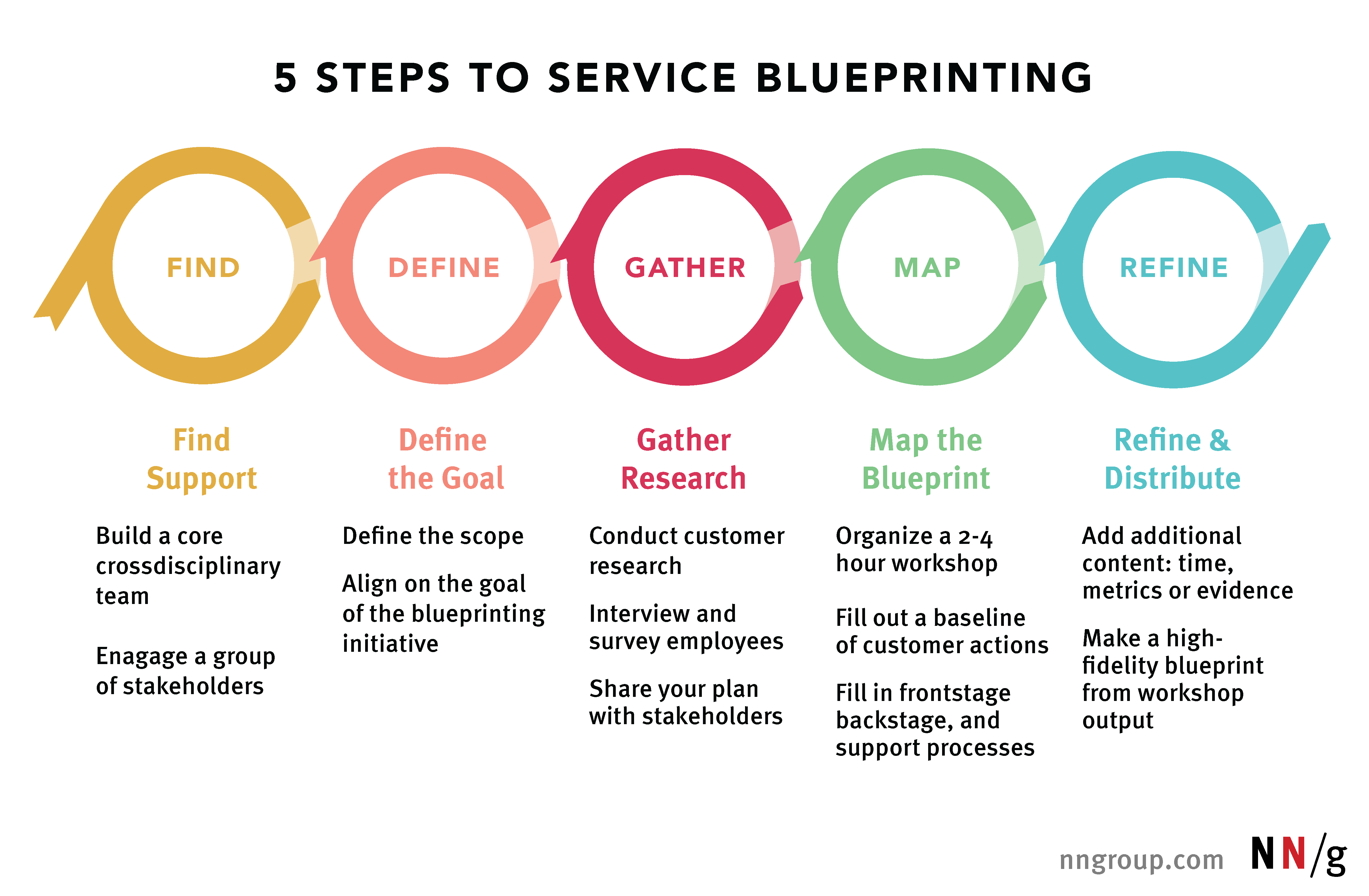 Service blueprints are diagrams that visualize organizational processes in order to optimize how a business delivers a user experience. They are the primary tool used in service design.
Similar to journey mapping, service blueprinting should be the result of a collaborative process informed by well-defined goals and built on research. Successful service blueprints drive alignment and organizational action.
Effective service blueprinting follows five key high-level steps:
Find support: Build a core crossdisciplinary team and establish stakeholder support.
Define the goal: Define the scope and align on the goal of the blueprinting initiative.
Gather research: Gather research from customers, employees, and stakeholders using a variety of methods.
Map the blueprint: Use...