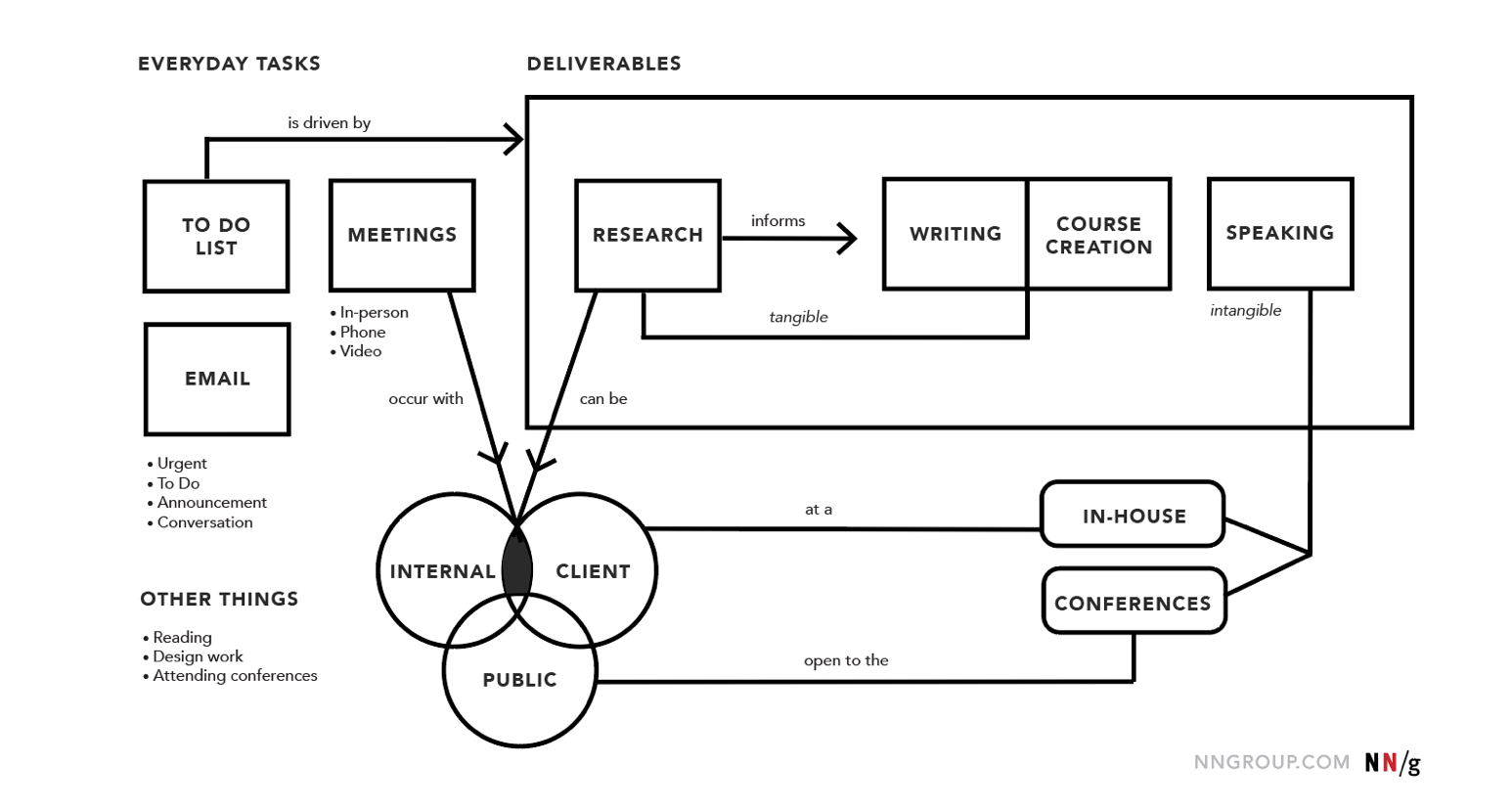 Cognitive mapping, mind mapping, and concept mapping are three powerful visual-mapping strategies for organizing, communicating, and retaining knowledge. They help us lay out complex ideas, processes, and recognize patterns and relationships. 
Cognitive maps, mind maps, and concept maps look and feel similar; this similarity causes confusion. They are three different ways of visualizing a mental model — whether it belongs to the designer, the researcher, or the user. Each has its strengths and benefits. This article is a comparison of these three popular types of diagramming and their uses in UX. 
Cognitive Maps
Cognitive maps are the umbrella term for all visual representations of mental models. All mapping techniques...