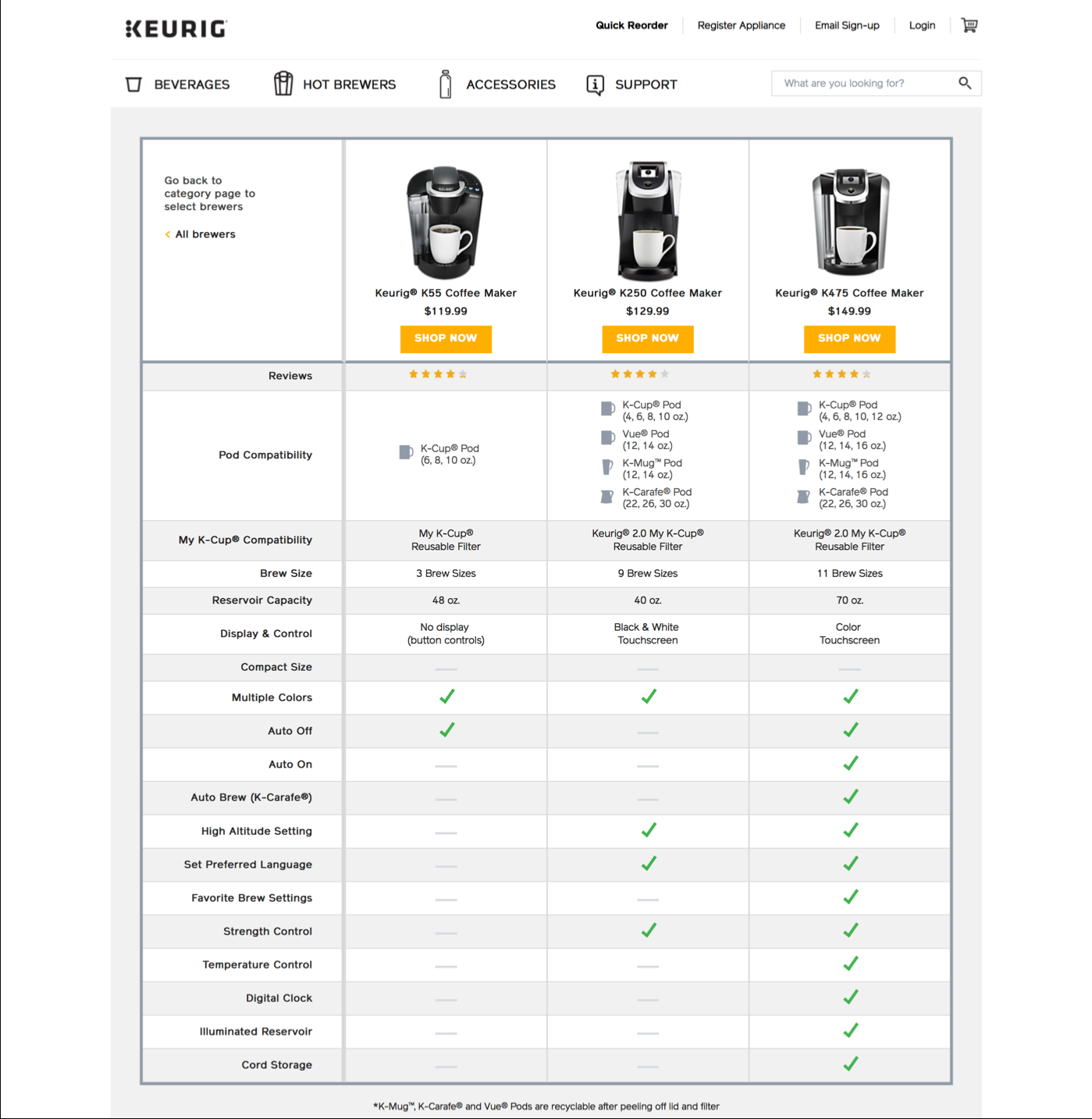 Comparison is one of the most critical activities users perform on the web. In many cases, it's a necessary step before your site visitors will perform a desired action, like buying your product, signing up for membership, contacting you, or requesting a quote.
The first step to enabling comparison is providing consistent information for all comparable products or services. However, when that information is distributed across detail pages, the interaction cost and the cognitive load both increase: users are forced to remember information, take notes, flip between tabs, or open multiple browser windows.
This is where the comparison table comes in — a well-known, yet often neglected or misused pattern....