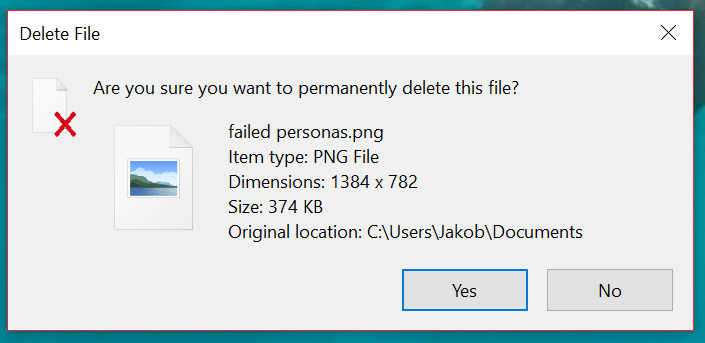 Errors are a big deal for UX. They represent one of the 5 key quality components of usability: error frequency and severity are negatively related to the usability of a system. And error prevention is one of the 10 heuristics for user interface design.
Even though we talk about "user error," the true culprit is the designer, for having made it too easy for users to get into trouble. We cannot assume that people will always use our design in the intended manner.
There are many ways to prevent (or at least reduce) user errors. Here, we'll focus on one of the simplest — the confirmation dialog.
Definition : A ...