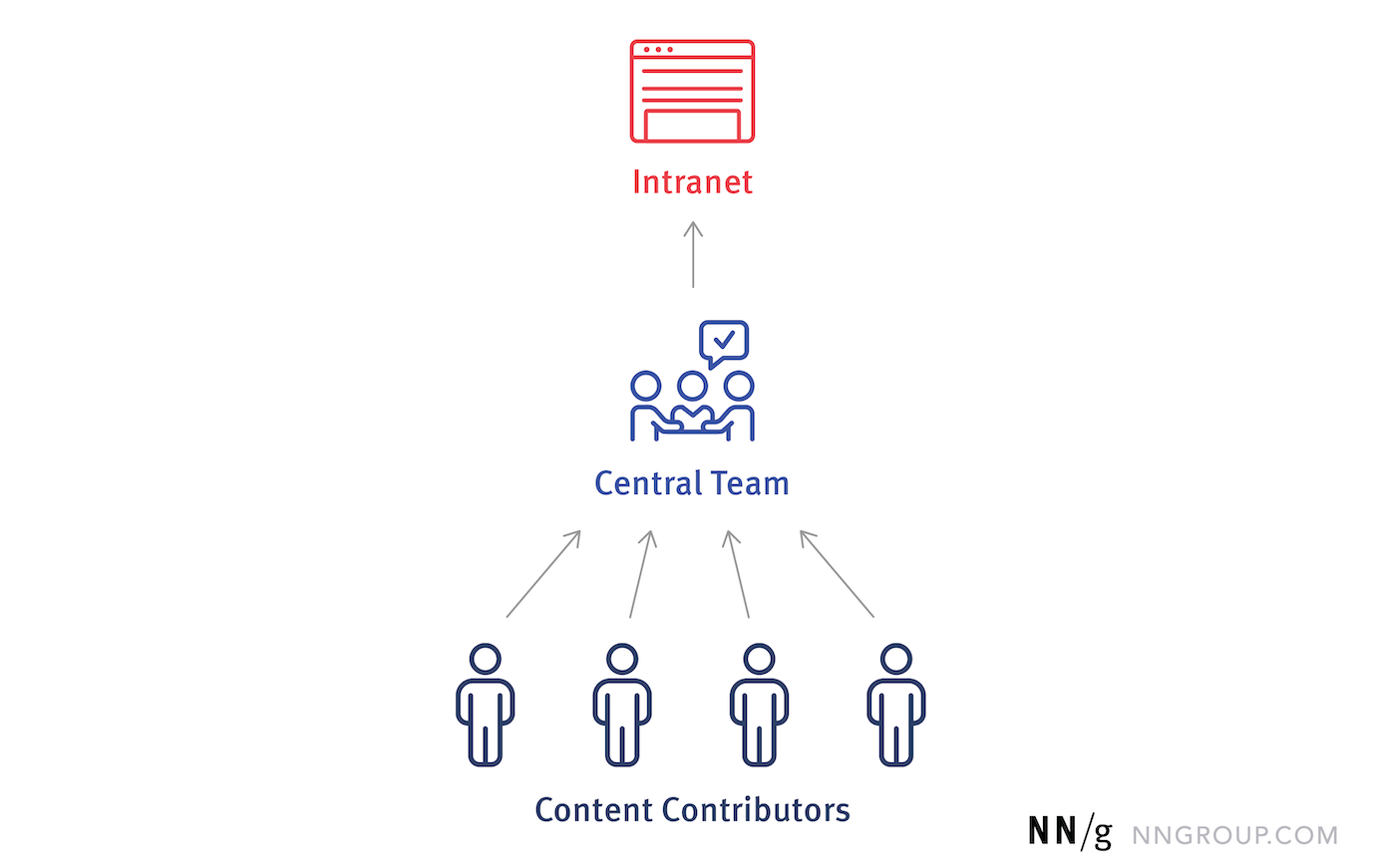 Content can make or break an intranet. Employees access the company intranet for specific information related to their jobs. Unlike the content found on a company's public-facing website, intranet content often comes from many different crossfunctional contributors, such as human resources, internal communications, and individual departments. The right content-management model for your intranet will preserve its integrity as a supportive and productive digital workplace hub.
Definition: A content-management model is a clear set of roles, responsibilities, standards, and guidelines which concern how and by whom content is produced, published, updated, and retired.
(This is different from a content-management system [CMS] which is a technology for getting stuff published easily and...