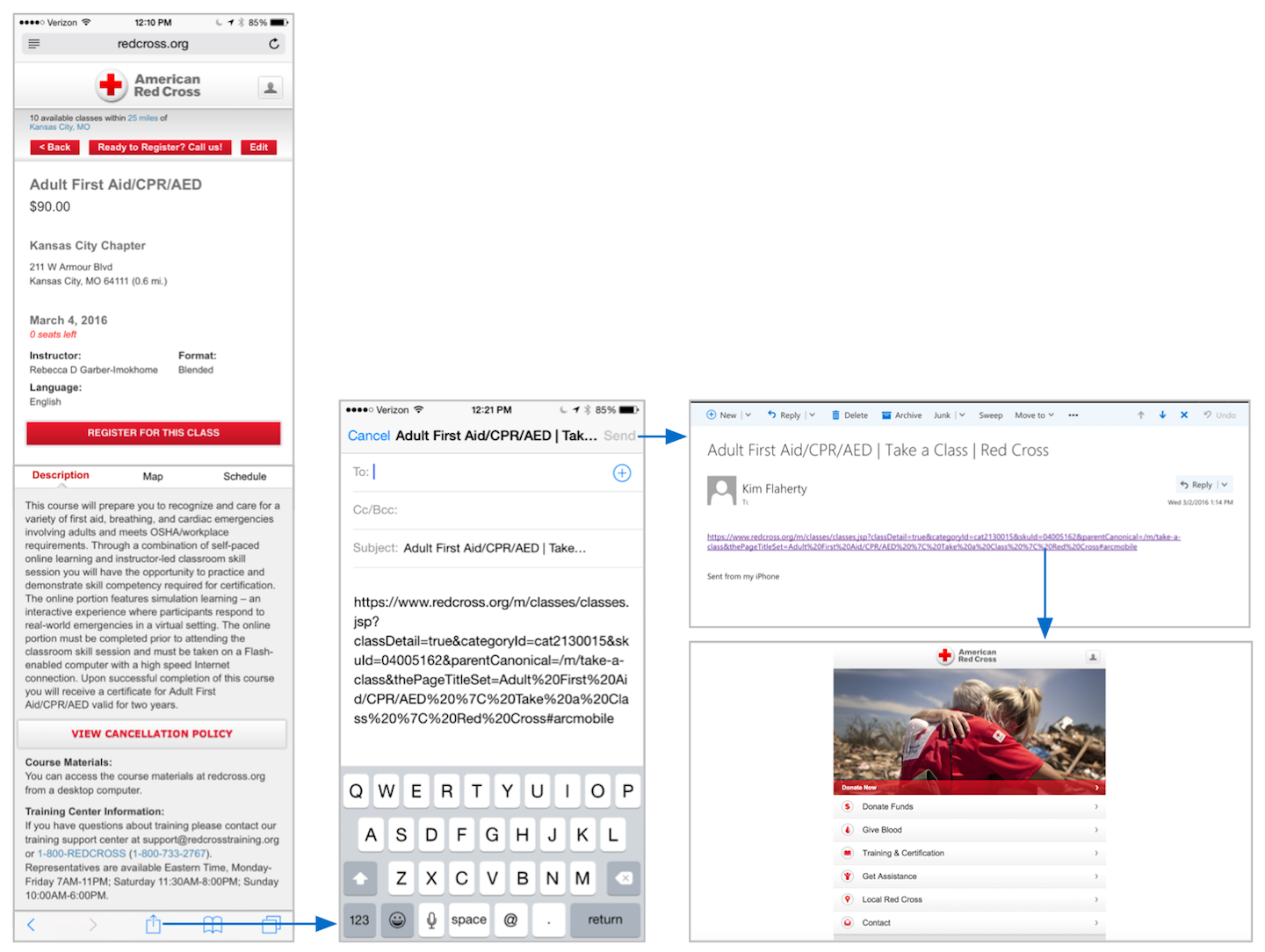 Last weekend I flew out of town for a quick get-together with friends. On my way home I started to think how differently I fly these days. Not that long ago my air-travel experience involved the steps in the leftmost column in the table below.
Before

Now

Stage in the process

I'd book my flight online on my laptop weeks or months in advance.

At home

When travel day approached I go through my email folders searching for the flight info and confirmation email.

The airline app sends me a push notification the day before my flight prompting me to check in, so I no longer fumble through my email...