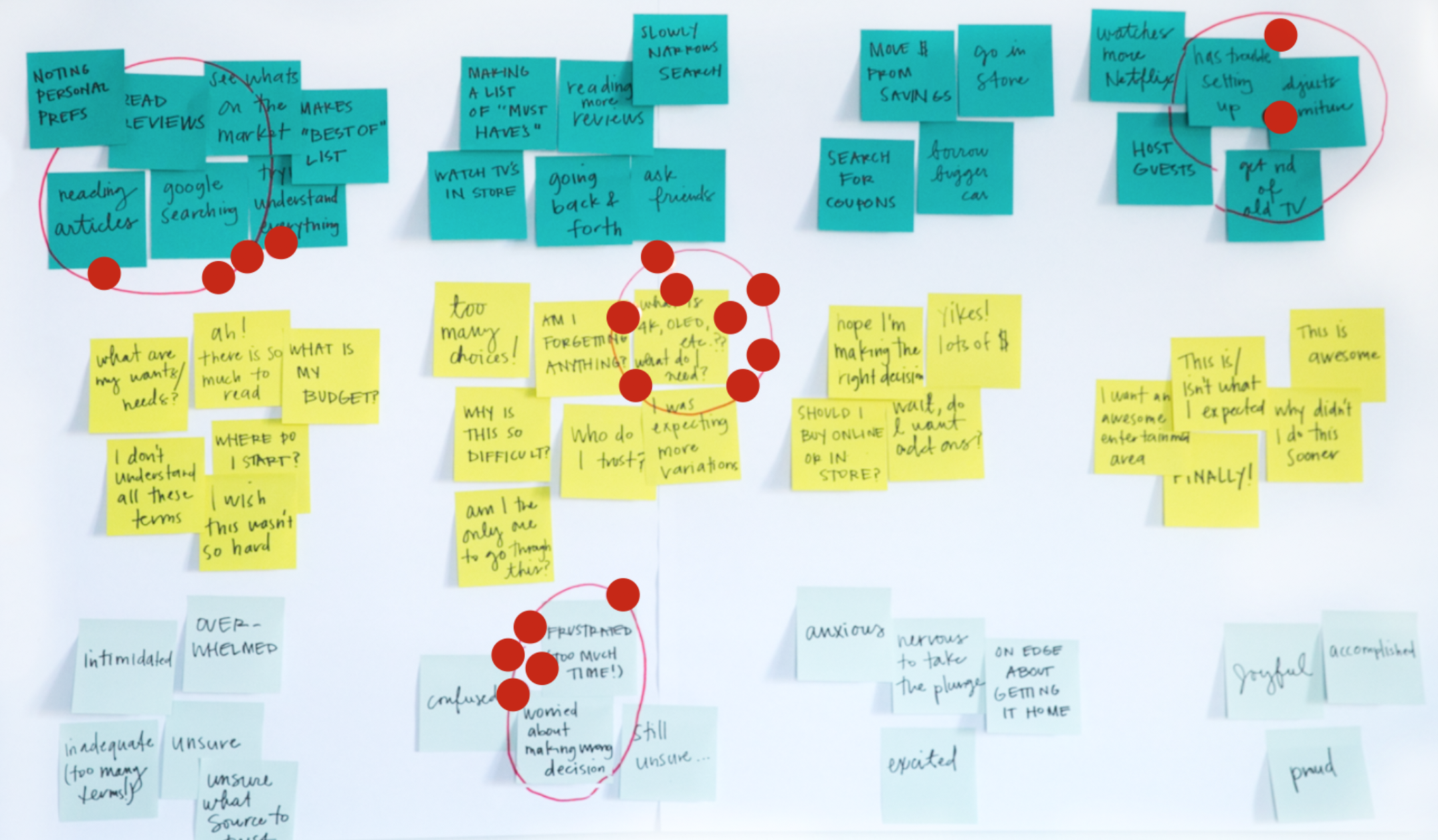 There are few UX-workshop activities that work well in any situation. Dot voting is one of them. 
Dot voting is a simple tool used to democratically prioritize items or make decisions in a group setting. It is an easy, straightforward way to narrow down alternatives and converge to a set of concepts or ideas. 
Definition: In dot voting , each individual in a group is given a number of tokens ("dots") that can be each assigned to an alternative which is part of a set of alternatives.  
A single colored dot represents a participant vote. After voting, the wall or board will resemble a heat map indicating where...