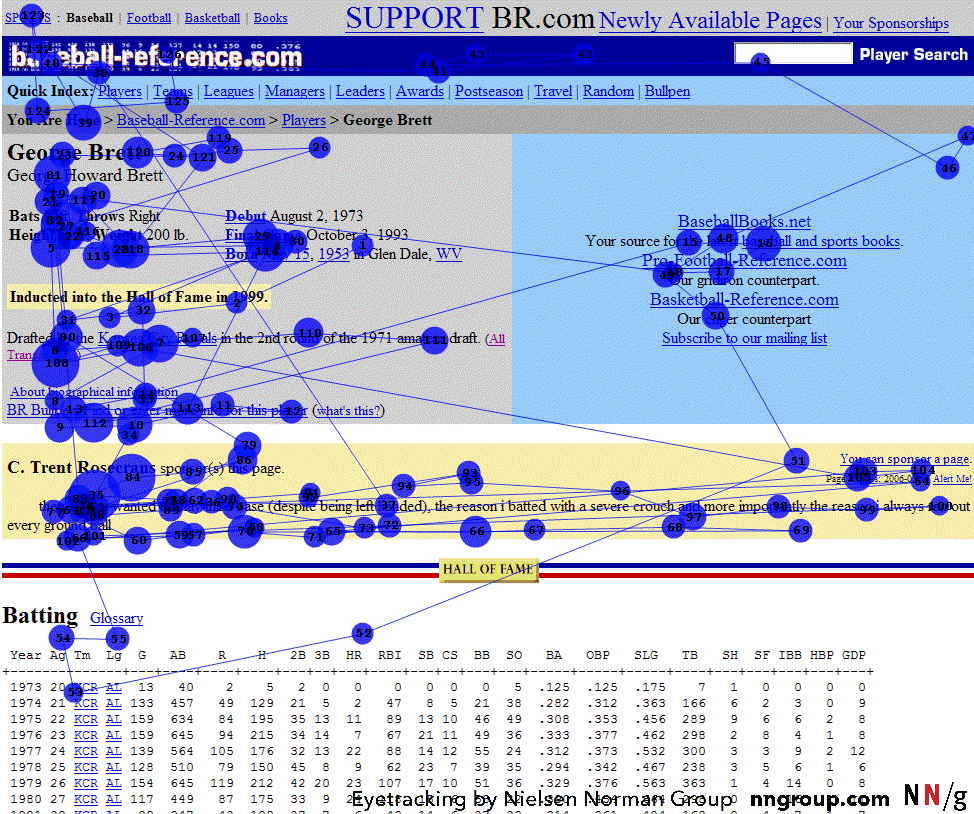 When people read the information on a webpage, they don't distribute attention uniformly: some content gets more than other. Indeed, if you ever run or look at results from an eyetracking study, you will see that certain areas of the screen tend to receive more gazes than others.
Is it good or bad if people glance at a piece of content more than at others? Are they confused by it or are they engaged with it? In eyetracking research, we can tell the difference. We observe that people spend more time on a certain page segment in three circumstances:
1. Exhaustive review.  During exhaustive review, the eyes are drawn to the same area of...