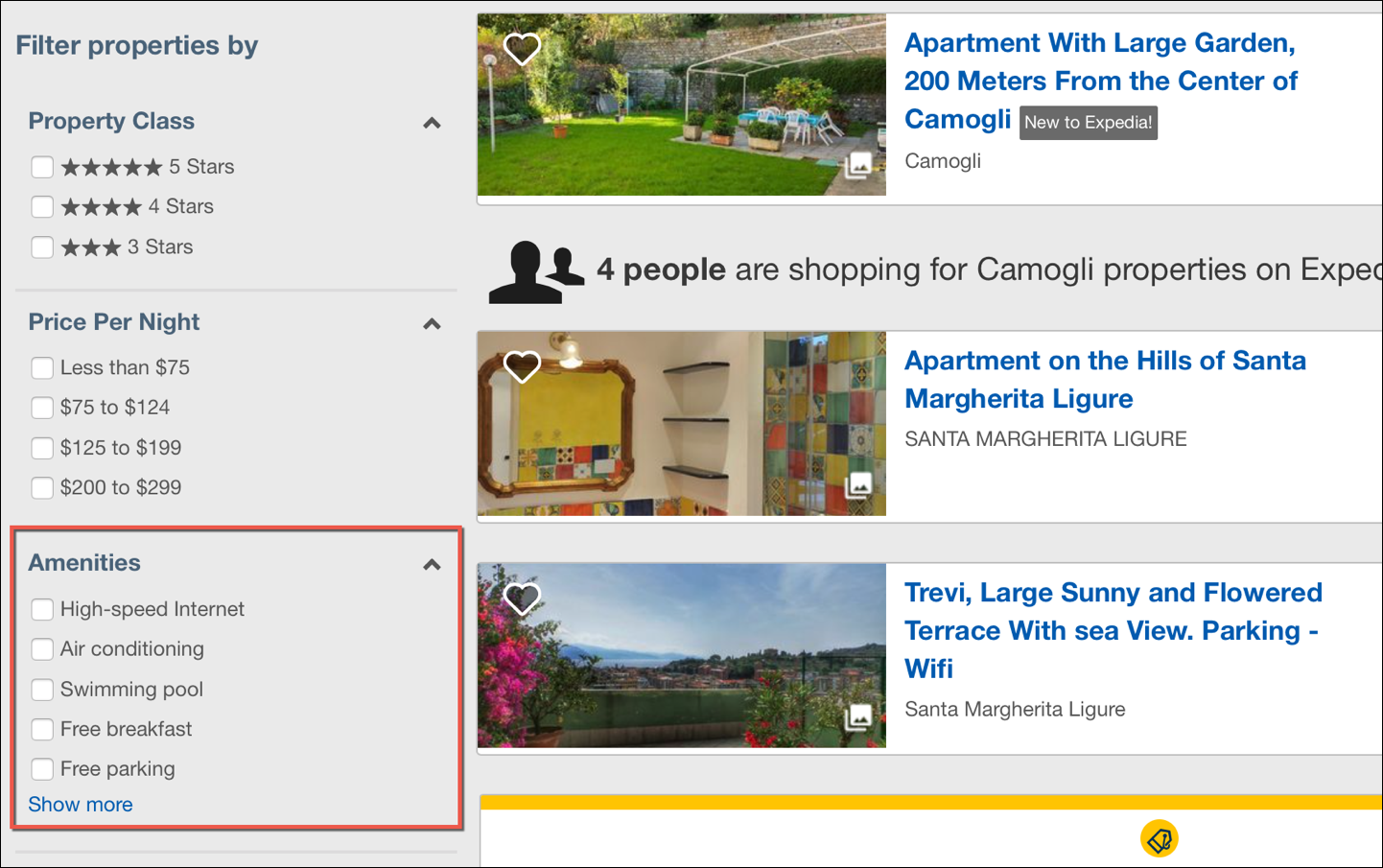 Too much information often causes problems in online services, whether on ecommerce sites, news sites, social media, or any big corporation's website. One way to help users navigate through many options (products, locations, content, etc.) is to allow them to narrow down the list of items to a manageable number that satisfies their specified criteria.
In our user research, we often hear people comment on how much they appreciate these tools for narrowing down search results. When well-designed, they create a positive feeling of control and choice, even in the face of overwhelming numbers of options.
"That's always helpful, the information on the side, the filters. I appreciate that when...