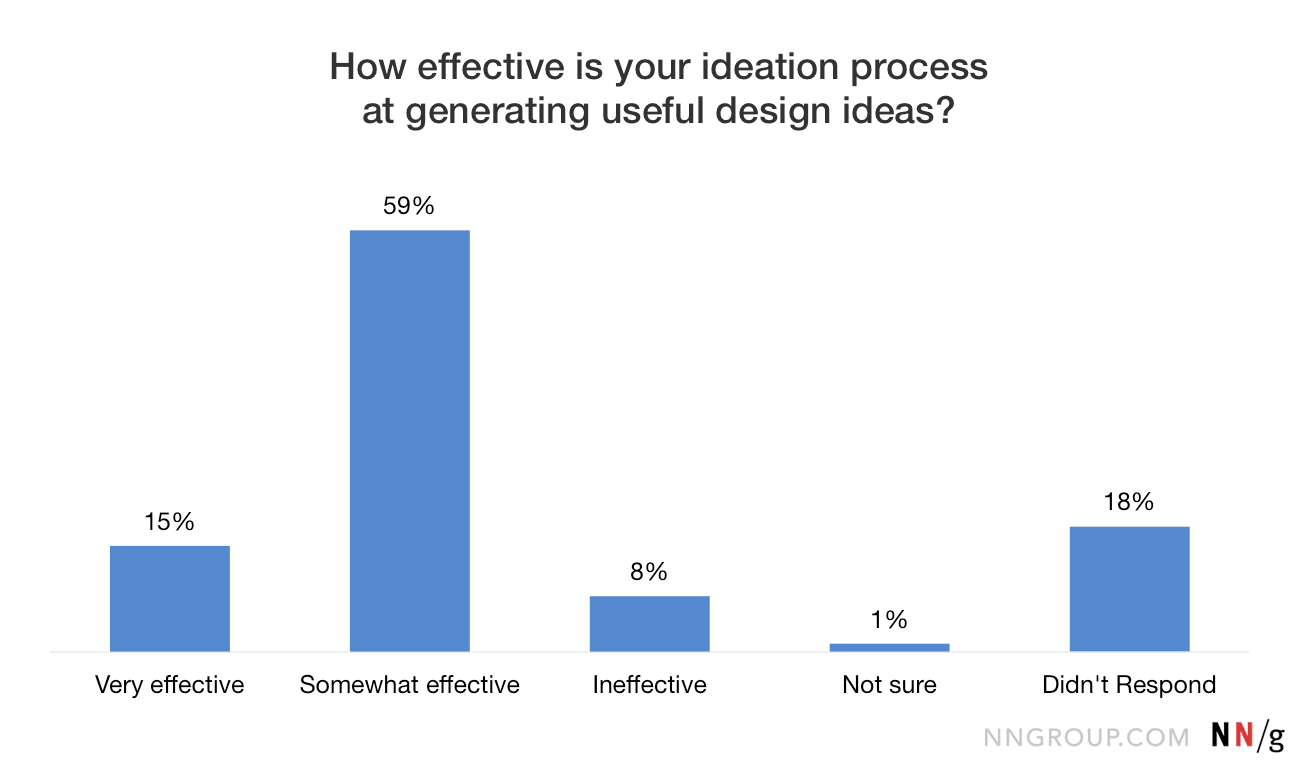 Ideation processes can vary widely — from how many people are involved to what techniques are used. To get an understanding of how ideation is commonly approached, what the challenges are, and what methods are perceived as effective, we surveyed 257 UX-related professionals in a range of roles, including UX designers, developers, content strategists, visual designers, and product managers. Organization size ranged from fewer than 10 people to over 10k employees.
Effectiveness of Ideation
Only 15% of those surveyed felt that their ideation process was "very effective." The largest group, 59% of respondents, considered their process as only "somewhat effective." 8% were brave enough to admit their process is ineffective,...