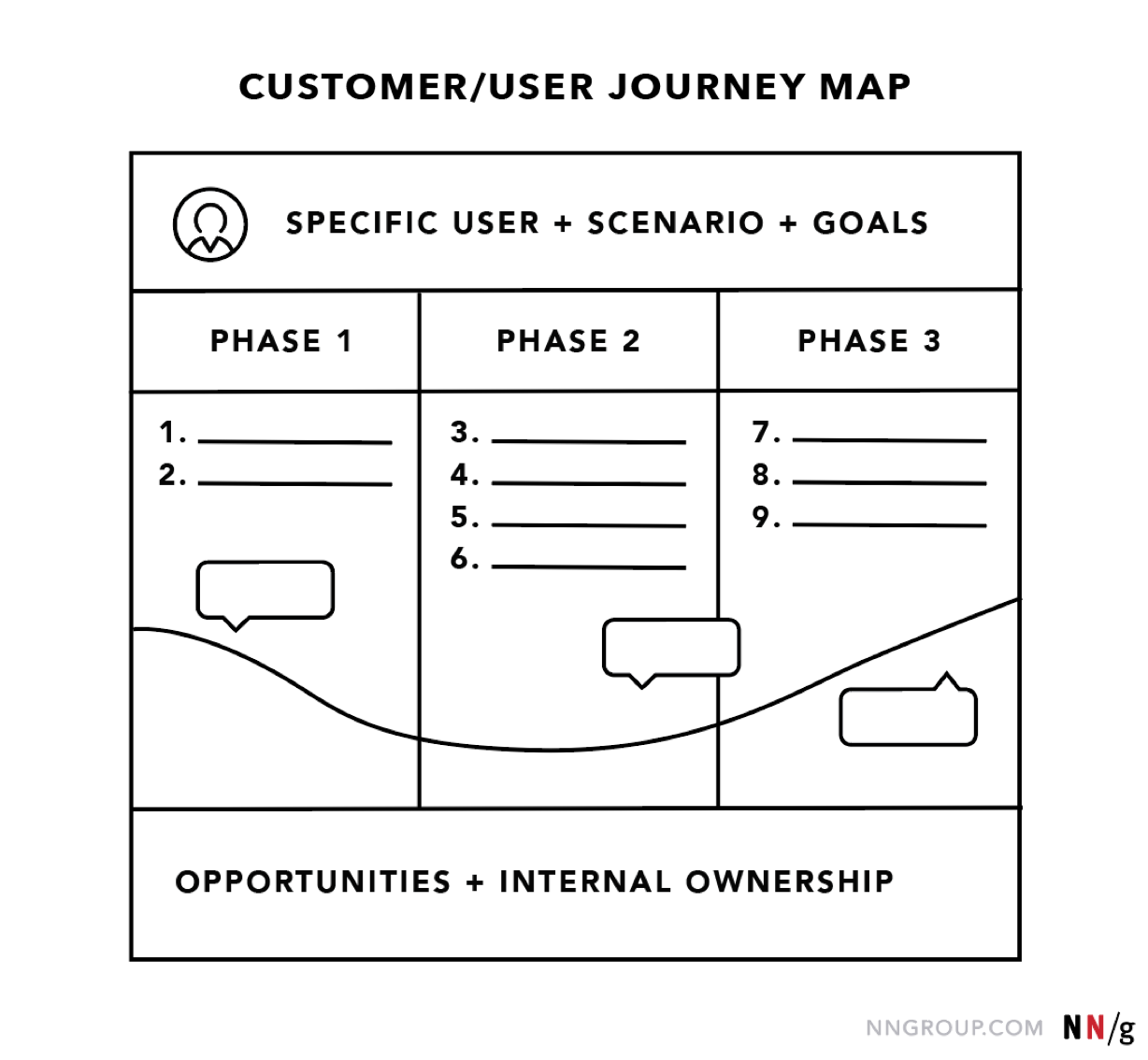 Journey maps are a common UX tool. They come in all shapes, sizes, and formats. Depending on the context, they can be used in a variety of ways. This article covers the basics: what a journey map is (and is not), related terminology, common variations, and how we can use journey maps.
Additional articles are available, discussing when to create customer journey maps, the 5-step process, and journey mapping in real life.
Definition of a Journey Map
Definition: A journey map is a visualization of the process that a person goes through in order to accomplish a goal.
In its most basic form, journey mapping starts by compiling a series...