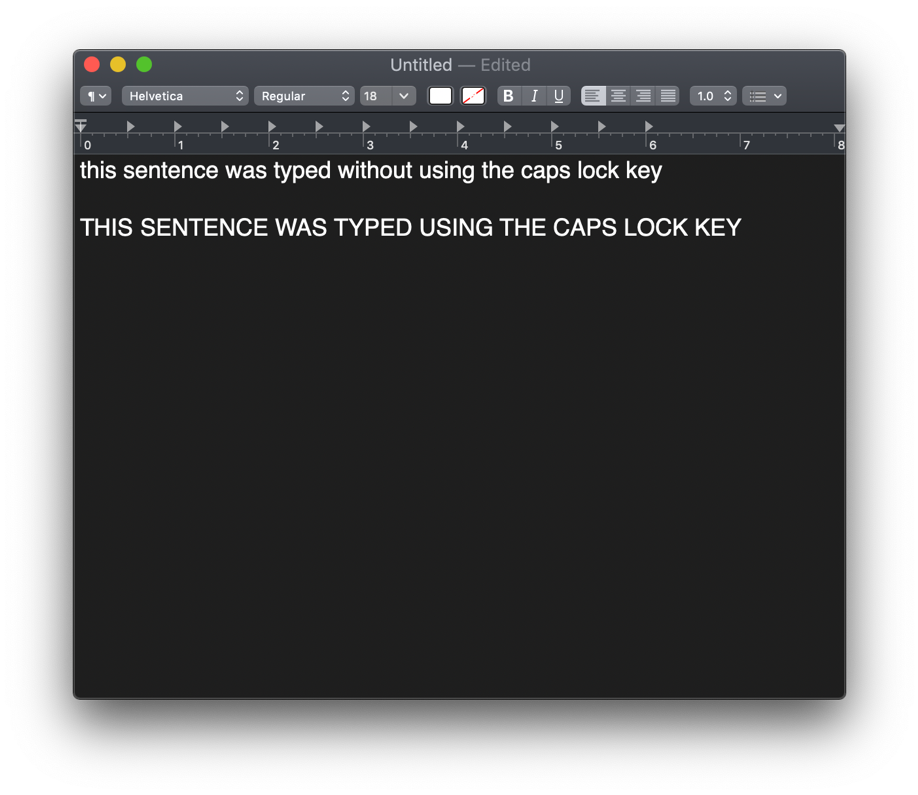 Modes are a frequently misunderstood UI concept: they are often confused with different visual representations of the same data, or features located in a separate part of an application.  Even UX practitioners who understand what modes are argue about their appropriate use, with many famous UXers advocating for modeless interfaces. However, modes can be beneficial and helpful, if implemented carefully and thoughtfully.
Definition
Definition: Modes are different interpretations of the user input by the system, depending on the state which is active. Same input, different results.
The most classic example of a mode is the use of the Caps Lock key on a typical keyboard:  With the Caps Lock key...