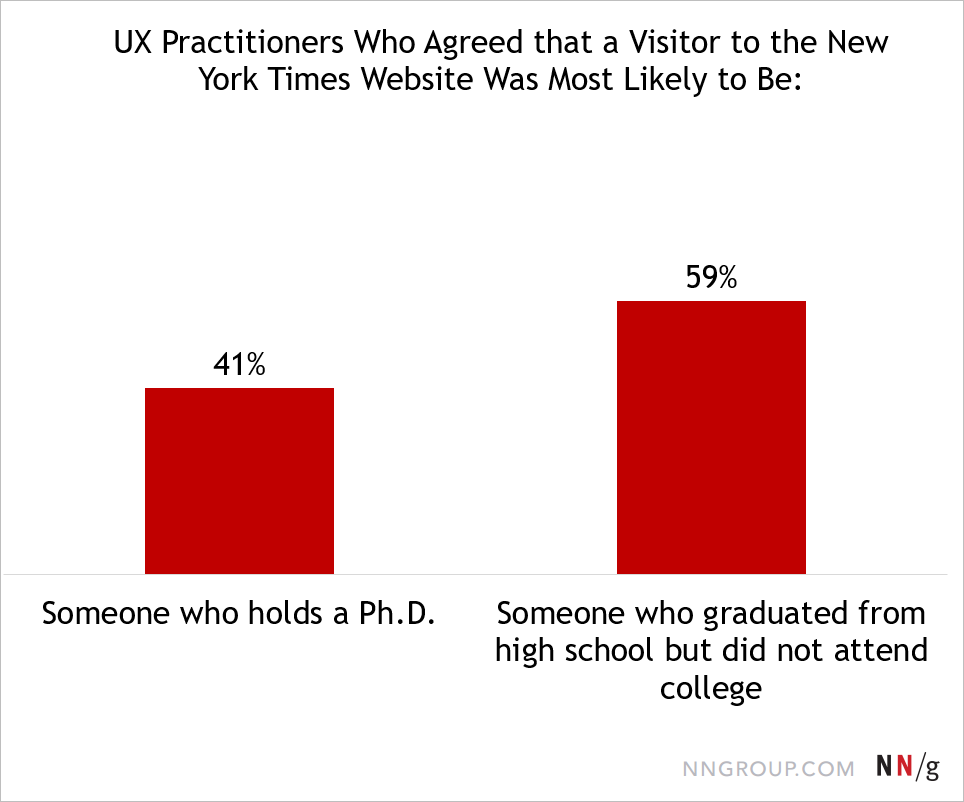 What Is Narrative Bias?
UX practitioners often use the power of storytelling in their work — personas, scenarios, and UX stories all incorporate specific details and cause-and-effect relationships to make user needs more concrete and persuasive for designers and stakeholders. But, like any tool, these narrative techniques are risky when misused.
For example, consider the following:
Do you think the average person in the United States is more likely to have 
A) A Ph.D. (doctorate) degree, or
B) A high-school diploma, but no college education?
You probably chose "B" almost immediately. After all, attending high school is compulsory, while becoming a Ph.D. is both optional and unnecessary for most professions....