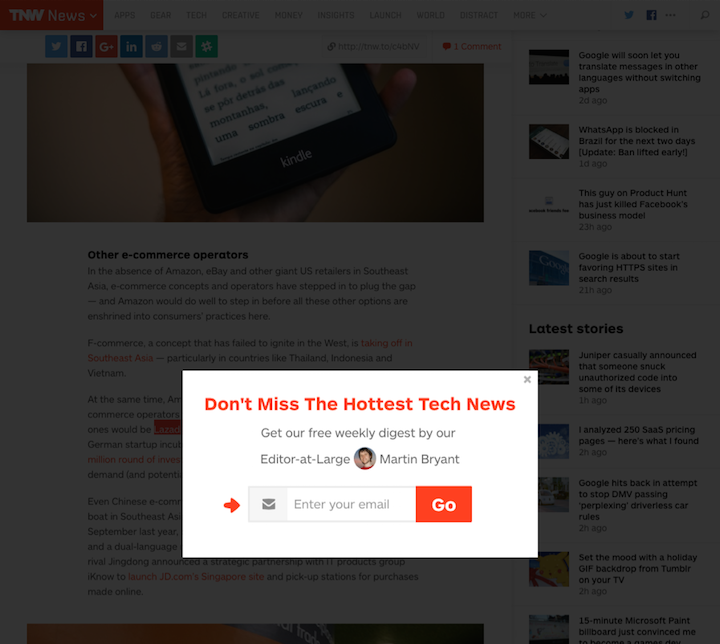 In UX design, "dark patterns" are deceptive strategies used by designers to trick users into doing potentially harmful things that support their organization's goals. For example, sites that automatically add extra items into users' shopping carts are using a dark pattern to increase their sales.
The two design patterns discussed in this article fall into a similar (if slightly less immoral) category, which we call " needy patterns ." These are design patterns aimed at grabbing users' attention. They're driven by goals like increasing email-newsletter signups or page views, but they slow users down or degrade their overall experience.
There are many patterns that could fall into this needy category....