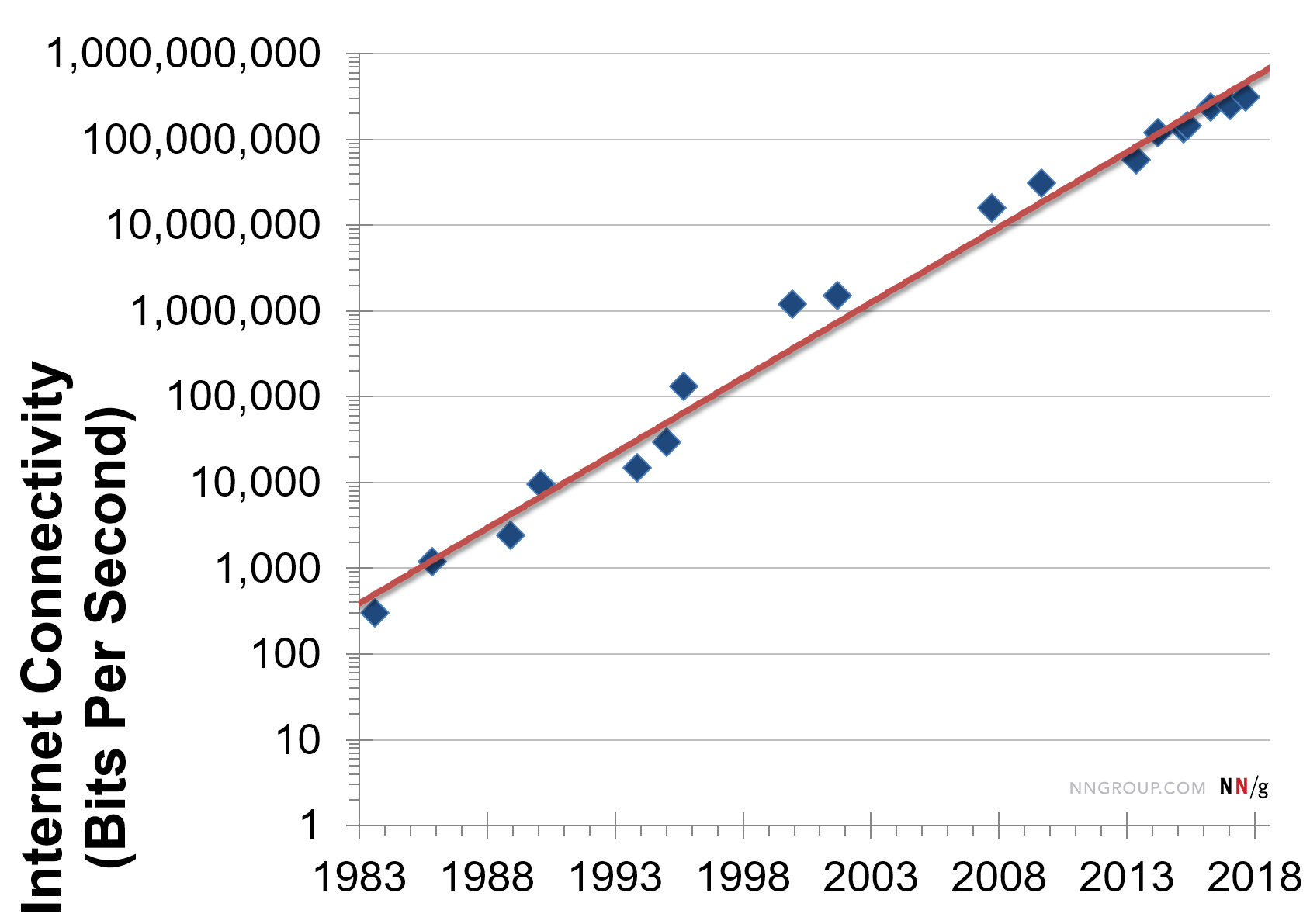 Nielsen's law of internet bandwidth states:
A high-end user's connection speed grows by 50% per year.
The dots in the diagram show the various speeds with which I have connected to the net, from an early acoustic 300 bps modem in 1984 to an ISDN line when I first wrote this article (and updated to show the 300 Mbps upgrade I got in 2018). It is amazing how closely the empirical data fits the exponential growth curve for the 50% annualized growth stated by Nielsen's law. (The y-axis has a logarithmic scale: thus, a straight line in the diagram represents exponential growth by a constant percentage every year).
Nielsen's law...