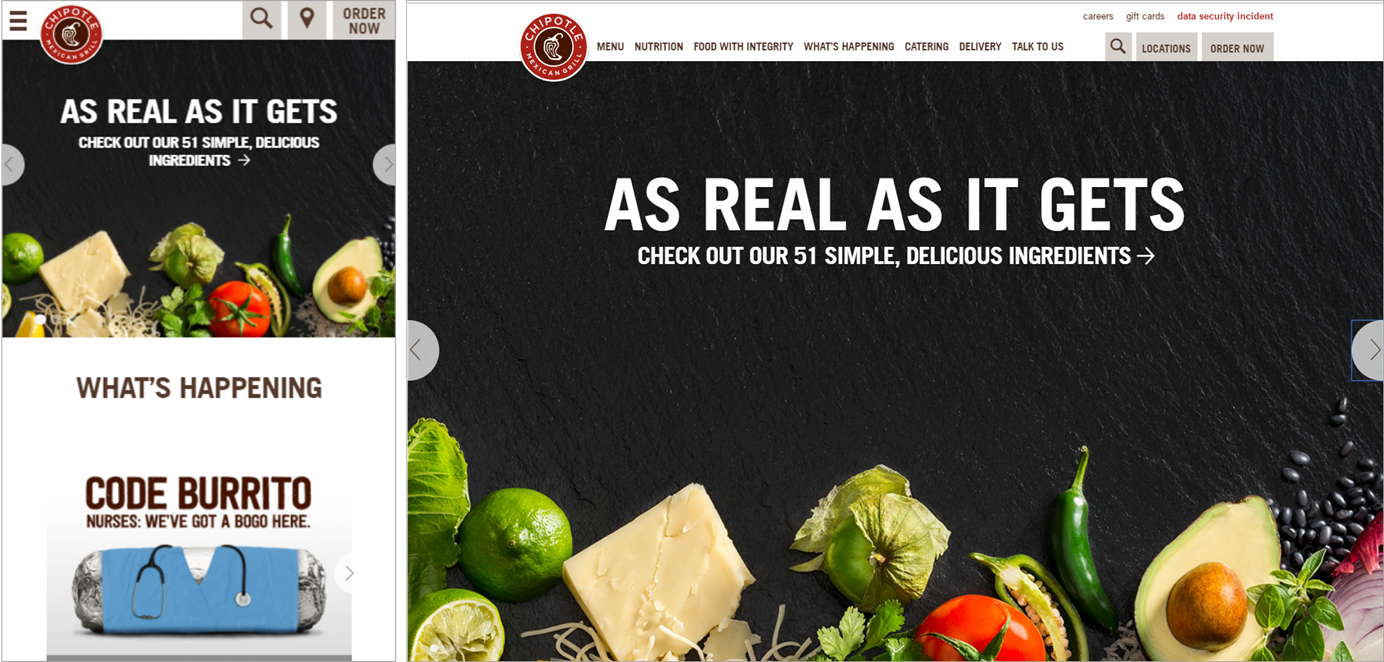 Websites are often designed with a mobile-first or mobile-focused approach. But sites that are optimized for mobile don't always translate well to larger screens . Those larger screens may be tablets, laptops, desktops or even 30-inch monitors with 4K resolution. Users of these high-end devices should also be supported by your design.
Previously, we discussed that images designed for large screens often don't work on small screens. You may have read that article and thought, "My mobile images look great – not to worry." Now it's time to see if your desktop images also look great.
Images that work well on small screens may not be appropriate for big ones....