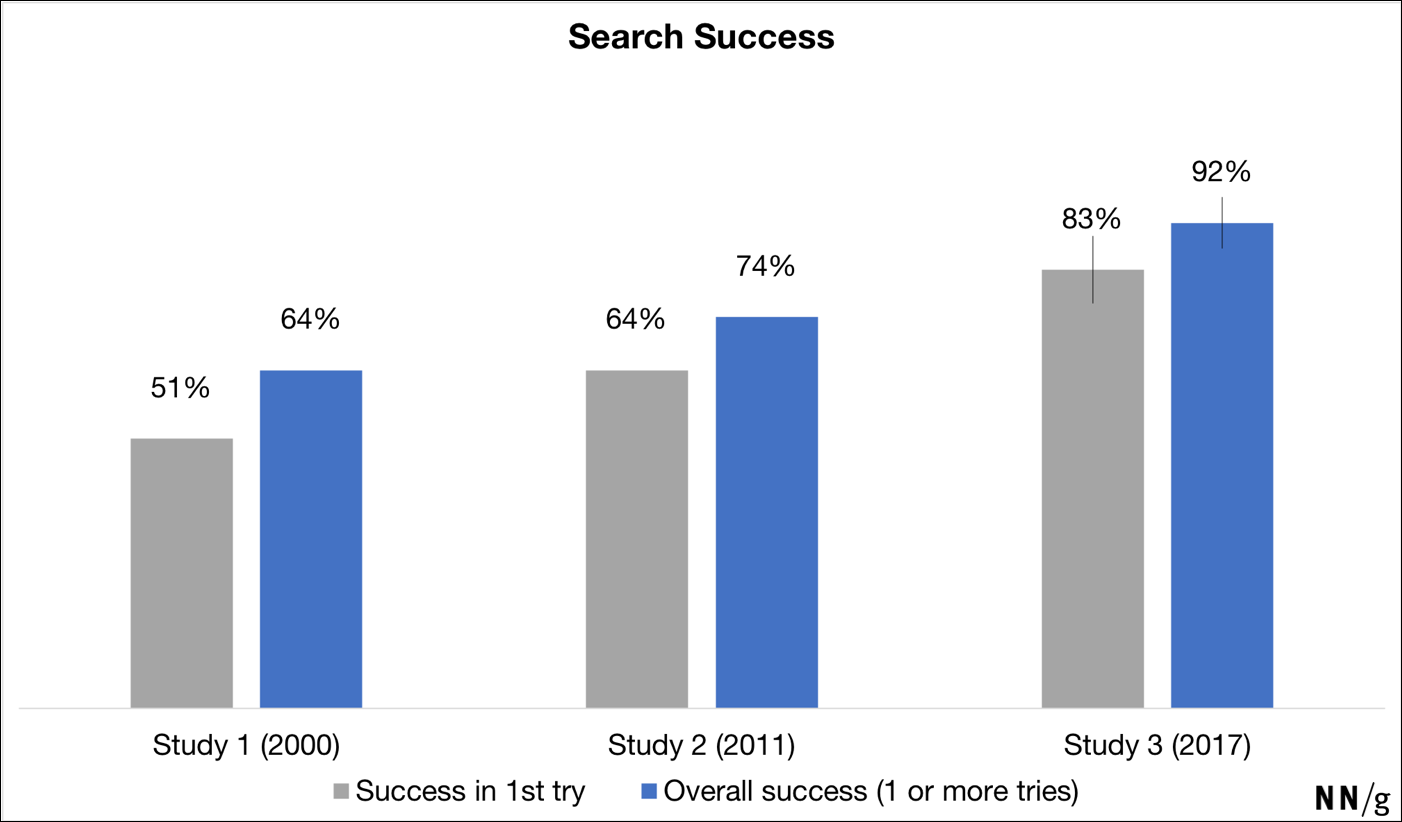 A simple, easy-to-use search tool is critical for a successful ecommerce site. If people can't find your products, they can't buy them. A bad in-site search can frustrate users enough to make them abandon you for a competitor.
We recently conducted extensive research on a wide variety of ecommerce sites, looking at different factors that contribute to a positive online-shopping experience. In-site search was an area of special focus for that study. We found that, since our two previous in-depth studies in 2000 and 2011, the landscape of ecommerce search has changed dramatically.
Research
We conducted three studies, each examining many components of ecommerce sites, including search. The studies involved...