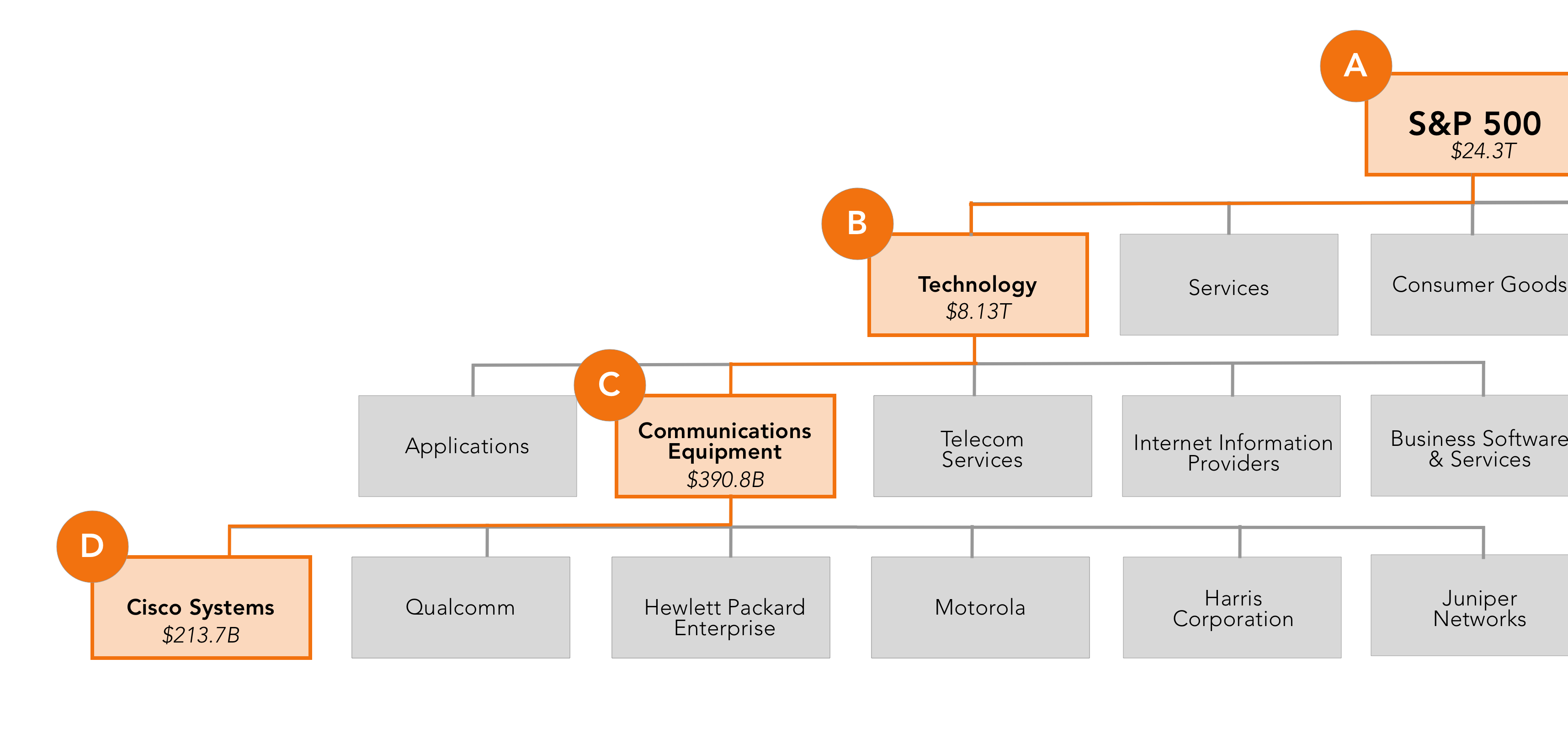 Treemaps are a data-visualization technique for large, hierarchical data sets. They capture two types of information in the data: (1) the value of individual data points; (2) the structure of the hierarchy.
Definition : Treemaps are visualizations for hierarchical data. They are made of a series of nested rectangles of sizes proportional to the corresponding data value. A large rectangle represents a branch of a data tree, and it is subdivided into smaller rectangles that represent the size of each node within that branch.
A hierarchical tree diagram, showing the structure of the S&P 500.  This structure is the basis of the treemap shown below. FinViz Map of the Market...