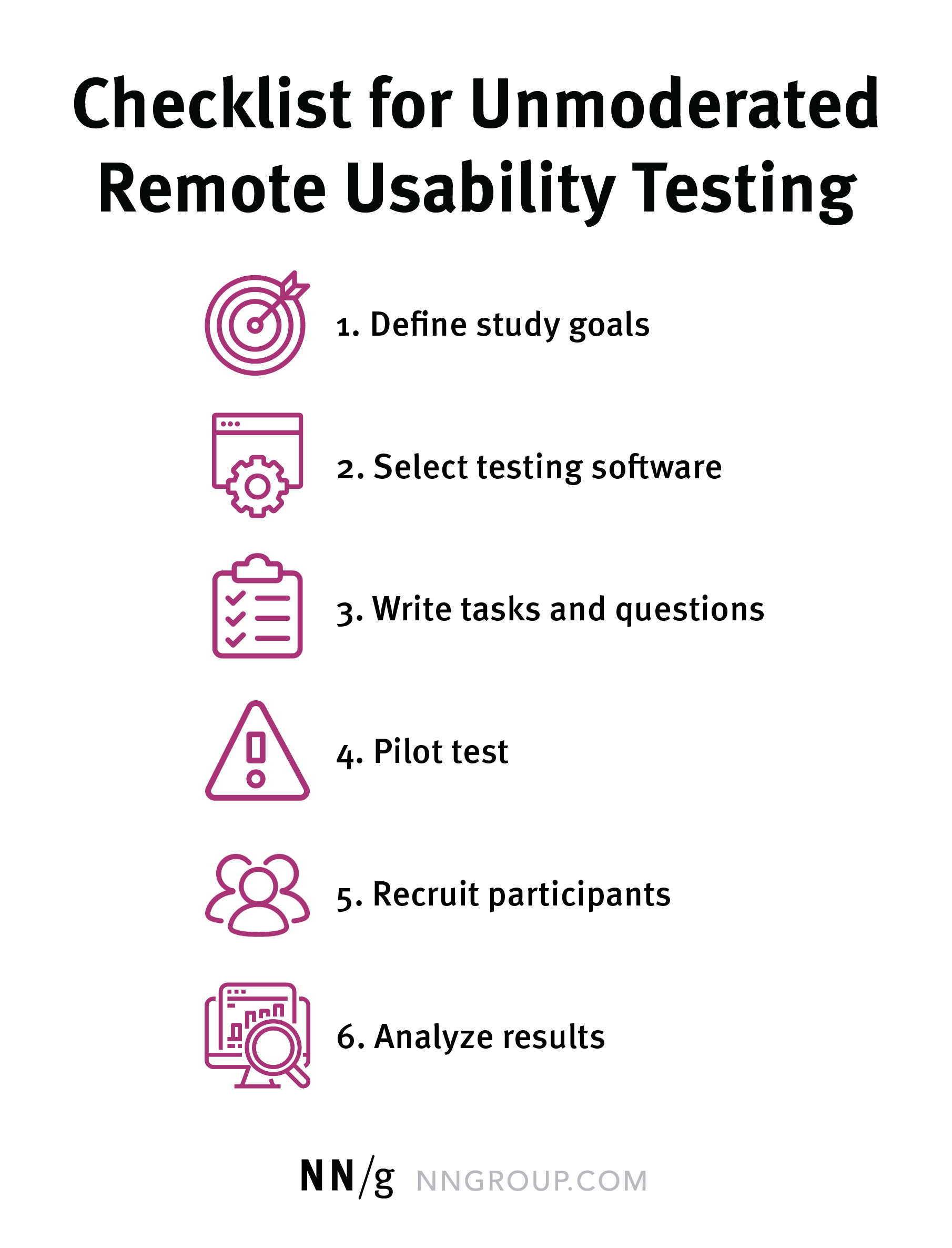 Many UX teams rely on remote usability testing to efficiently get design feedback from users. There are two types of remote user testing :
Moderated remote testing involves a researcher meeting with a participant via remote screen-sharing software, which allows the researcher to provide instructions, observe the user's interaction with the design in real time, and ask followup questions specific to that participant's session.
Unmoderated remote testing does not require a researcher to attend each test session; instead, a software application provides instructions to users, records their actions, and may ask them predetermined followup questions.
Is Unmoderated Testing Right for Your Project?
Unmoderated studies do not include any direct interaction...