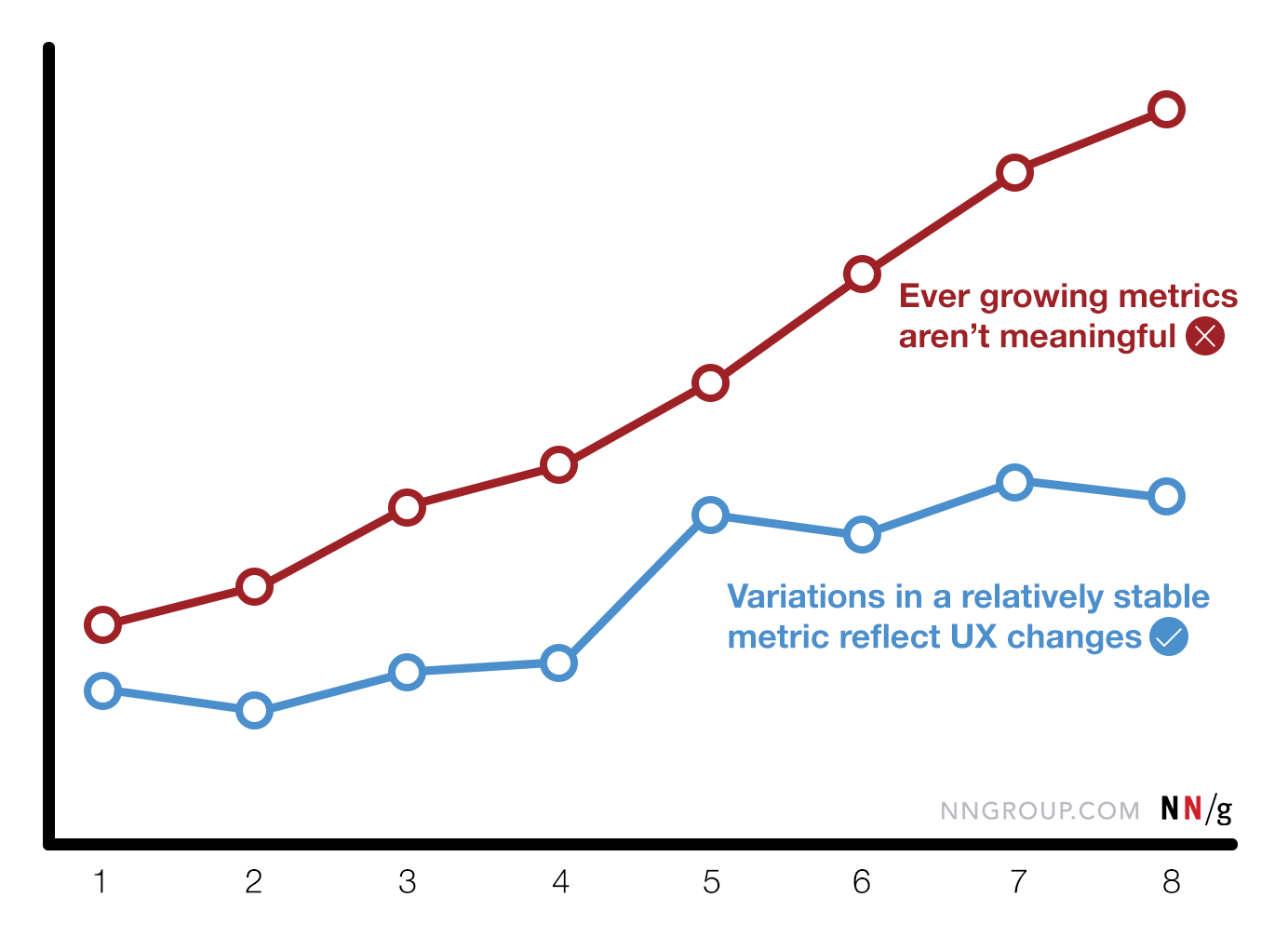 You may have heard the term "vanity metric" in regard to tracking analytics data or KPIs (key performance indicators). You may even know that vanity metrics should be abandoned in favor of meaningful metrics. But what exactly is a vanity metric, and how can you distinguish between vanity and meaningful metrics?
Definition: A vanity metric appears impressive but doesn't give insight into the true performance of a digital property (for example, because it lacks the context needed create a noteworthy comparison or because it measures an aspect of the system not related to any KPI).
Tracked metrics should be actionable : changes in the metric should map to changes in...