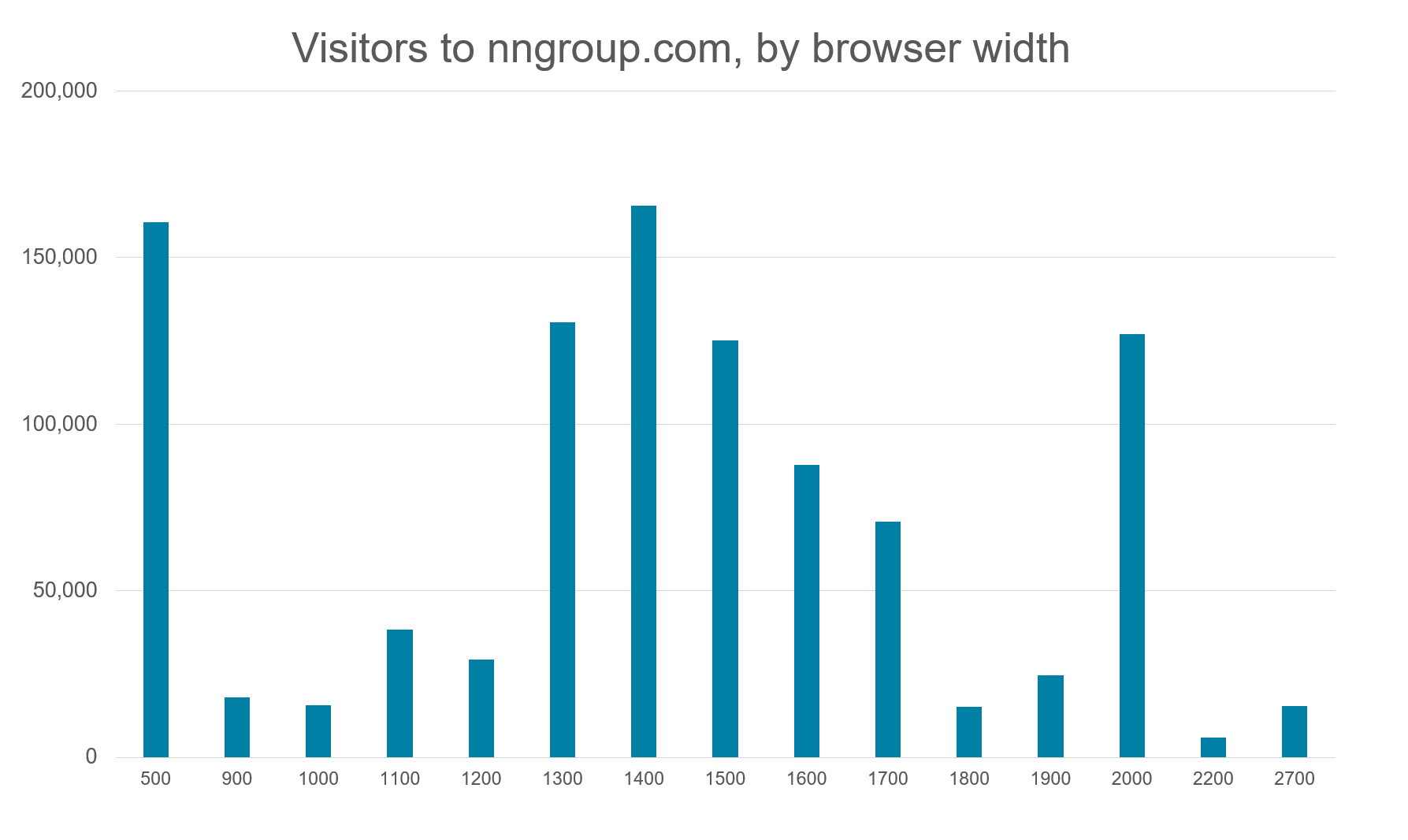 We recently updated our website homepage, and, in addition to changing the content and visual design, we've incorporated two major technical changes: adding a new layout for users with wide screens, and using a variable font. These changes are progressive enhancements, because they only affect users with particular types of devices.
Since these changes are also complex to implement, we decided to adopt them only after reviewing our website traffic to determine how many of our visitors would benefit and if the changes were worth our business resources.
Wide-Screen Breakpoint
In 2006, we recommended designing layouts for viewports 1024-pixel wide. But with today's higher-resolution screens, that approach can leave many...