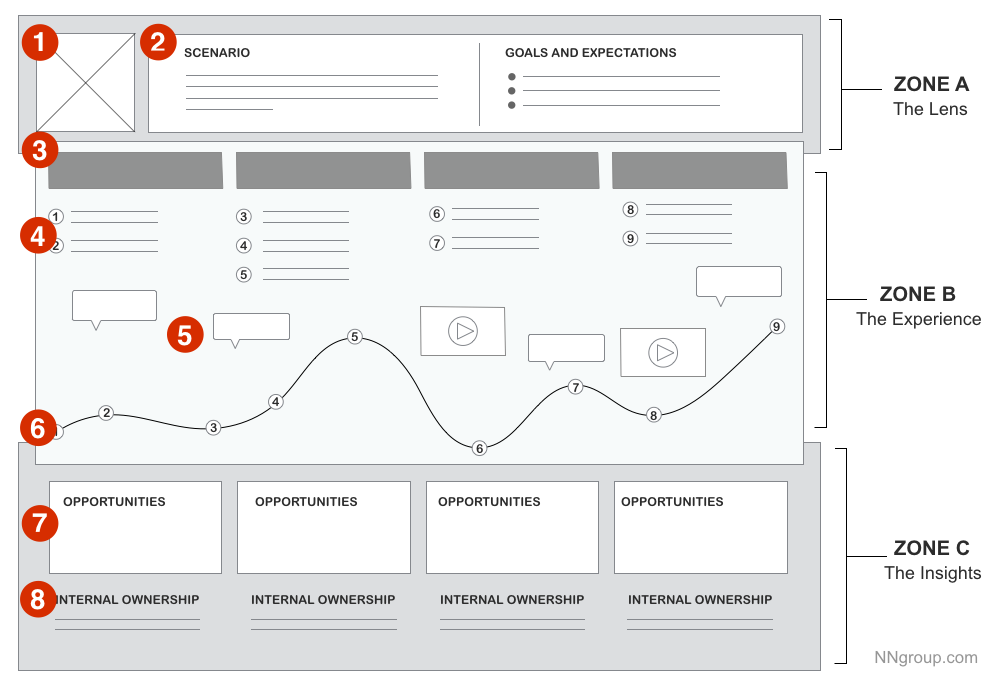 What Is a Customer Journey Map?
In its most basic form, journey mapping starts by compiling a series of user goals and actions into a timeline skeleton. Next, the skeleton is fleshed out with user thoughts and emotions in in order to create a narrative. Finally, that narrative is condensed into a visualization used to communicate insights that will inform design processes.
Journey mapping combines two powerful instruments: storytelling and visualization.
Storytelling and visualization are essential facets of journey mapping because they are effective mechanisms for conveying information in a way that is memorable, concise and that creates a shared vision. Fragmented understanding is chronic in organizations where KPIs are...